Hello! We are Tokyo Chainsaws!
About Us

We are a forestry company based in Hinohara Village, located on the Western edge of the Tokyo Metropolis.
About two-thirds of Japan's land is covered in forested area. From buildings and daily products, to a source of fuel, the use of wood has been a part of our everyday lives for centuries. And now, an abundance of trees that were planted during the time of national reconstruction after World War II have matured and are ready for use.
Holding respect to the thoughts of our predecessors who planted one tree at a time for the next generation, our job is to look after the mountains, maintain them with care, and increase its property value.We want to share the voice of the mountains that we live in to as many of our customers and have people gain a deeper connection with nature.
By increasing the number of houses and amount of furniture made from Tokyo's trees, we aim to create a world where everyone can feel the warmth of wood. Our activities also help contribute to society by sending off clean air and water from the mountains.
In order to realize our goal, we are committed to driving progress through building a work environment where our staff trust each other and learn from one another, while pursing the happiness of all our employees. All in hopes that the growth of our company and the forestry industry will lead to the well-being of the planet.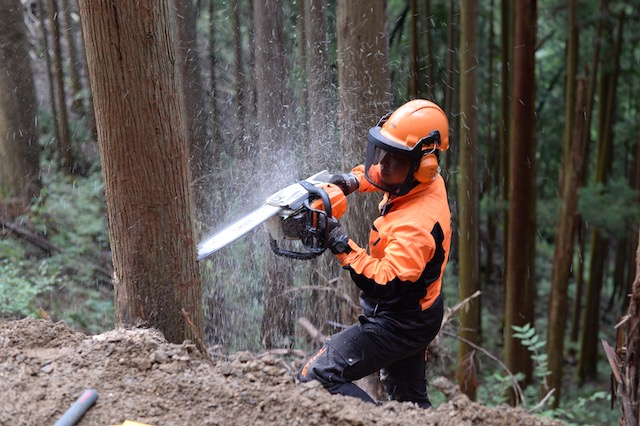 Corporate Philosophy

To cultivate, utilize and deliver our beautiful forests
While sharing the voices of our mountains
By working under our trees in Tokyo
For the well-being of our planet
Work as a Forester

Forestry involves planting, growing, felling and utilizing trees. By repeating this cycle, trees can serve as a valuable renewable resource.Rich forests produce clean water, prevent landslides and floods, have relaxational effects and are home to countless species, not to mention provide the basis for various types of wooden products.Our mission is to cultivate, utilize, and deliver the full potential of our beautiful and valuable forests.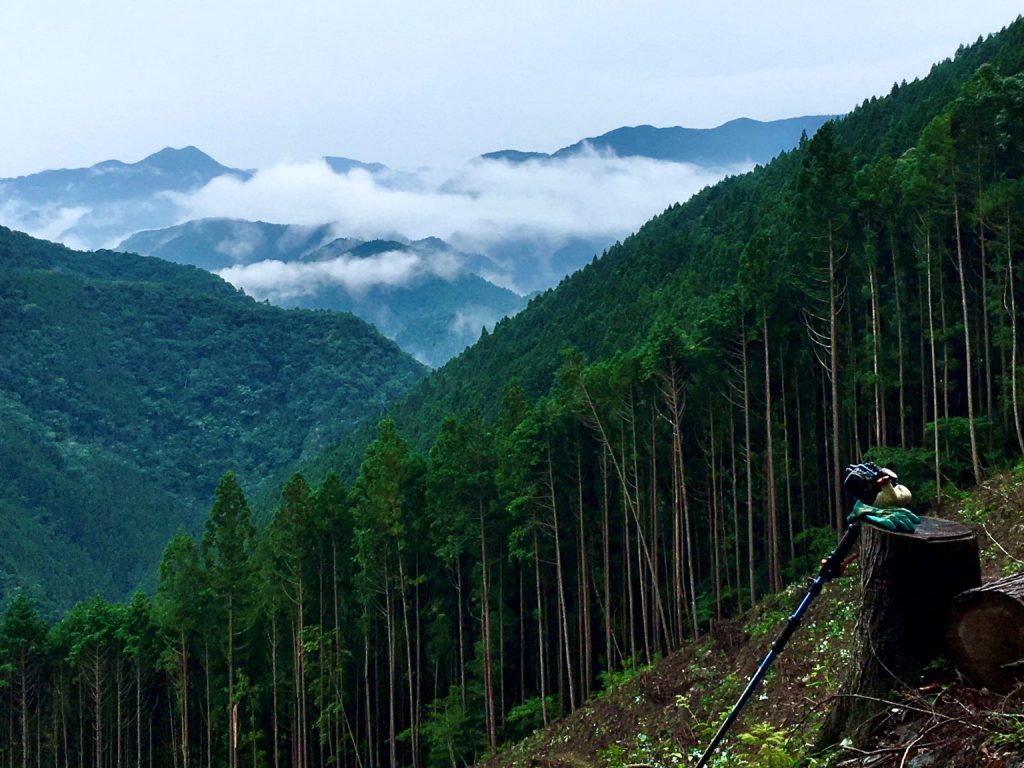 Tours / Hands-On Experience / Business Opportunities

To socially responsible corporations and organizations with sustainable development goals or interest in community contribution… We offer you to hold company seminars or corporate training sessions in our FSC-certified forests.We can also easily organize various types of woodworking workshops. We have English-speaking staff. Please contact us if you are interested in doing any sort of business with us.
Sales of Timber

Our aim as foresters is to make full use of the entire tree, which our predecessors fostered with care. From its thick trunk to small limbs and branches, every part of a tree is wonderfully unique. By reexamining the value of these individual materials and adding an extra touch to the gift of nature, we hope to deliver something special to you, while continuing to cultivate and conserve the beautiful forests of Tokyo.
Examples→ (The link will jump to a Japanese only page, sorry!)
Sales of Wood Products

We work on the development of wooden toys, everyday products and outdoor goods for people to get a chance to "touch" and "feel" Tokyo's forests.
Online Store→ (We are in the process of preparing for items to be shipped overseas.)
FSC® Certified

FSC certification is an international certification that ensures wood products are harvested from forests that are responsibly managed, socially beneficial, environmentally conscious, and economically viable. There are two types of certifications – Forest Management and Chain of Custody.We are the only company in Tokyo to have been certified with both Forest Management and Chain of Custody.
For more on FSC, go to https://fsc.org/en
Chichibu-Tama-Kai National Park

Much of the mountains of the Western Tama area where we work in is designated as a national park. The Chichibu-Tama-Kai National Park retains a vast landscape rich in nature, unbelievable from its proximity to central Tokyo. Various fish swim in the rivers, fireflies dance in the early summer and if you're lucky, you'll get to see species unique to Tokyo. The air is clean and pure, and stars fill the night sky.Through our work as foresters, we will continue to protect the environment of this invaluable urban oasis.
For more on Chichibu-Tama-Kai National Park (Jumps to Ministry of the Environment, English page)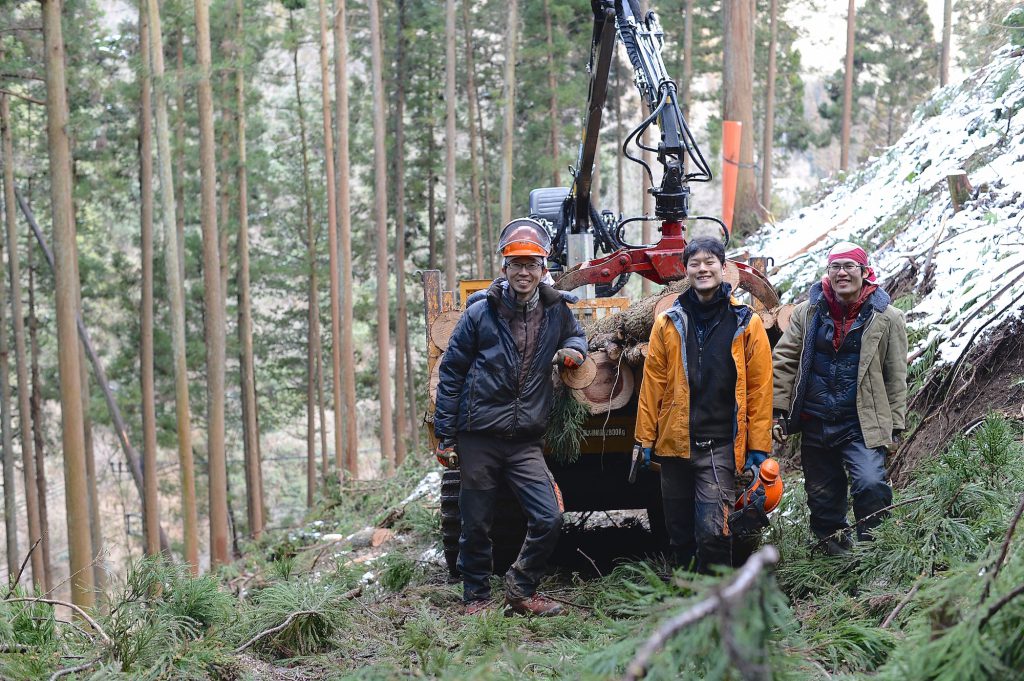 Company Profile

Company Name: Tokyo Chainsaws Co., Ltd.
Representative: Ryosuke Aoki
Head Office: 654 Hinohara-mura, Nishitama-gun,Tokyo, Japan, 190-0214
Phone: 042-588-5613
FAX: 042:588-5614
E-mail: info@tokyo-chainsaws.jp
Founded: 1 July, 2006
Established: 25 Feb, 2011
Capital: 1 million yen
Business Activities:
・Management and maintenance of forests; from forestation and silviculture, to felling and logging.
・Sales of timber utilizing every part of a tree; from root, stump, branches and leaves, to planks and logs.
・Planning, manufacturing and sales of products using the wood of trees coming directly from the mountains; from utensils and furniture, to toys and daily goods.
・Providing experience-based services in a forest environment.